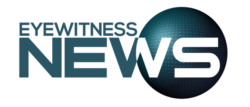 March 15, 2018
A local foundation has been working feverishly to change the landscape of local youth sports.
According to Island Luck (IL) Chief Financial Officer (CFO) Dirk Simmons, the company's recent support of local sporting events has been part of its mission to provide the nation's youth, particularly athletes, with as much opportunities for exposure as possible.
"At IL Cares, we truly believe the youth are the future," Simmons said, pointing out that Island Luck, through the foundation, has sponsored several local sporting events up to this point and has a lot more in the pipeline for this year.