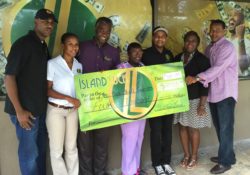 October 28, 2016
The Il Cares Foundation partnered with the Fourth Diagnostic Centre in a Check It, To Catch It Promotion offering all Island Luck Card Members a Free Mammogram until Nov. 30th, 2016.
The IL Cares Foundation donated to the 2016 Hope Gala Ball in Freeport who has been instrumental in assisting with raising funds to donate to local organizations and cancer survivors!
The IL Cares Foundation is a proud sponsor of The Pinktober Initiative, an organization supported by all Breast Cancer Organizations in the Bahamas to provide much needed aid in the on-going war against Breast Cancer! They raise funds to educate, prevent, treat and support lives threatened by this disease!
Gallery